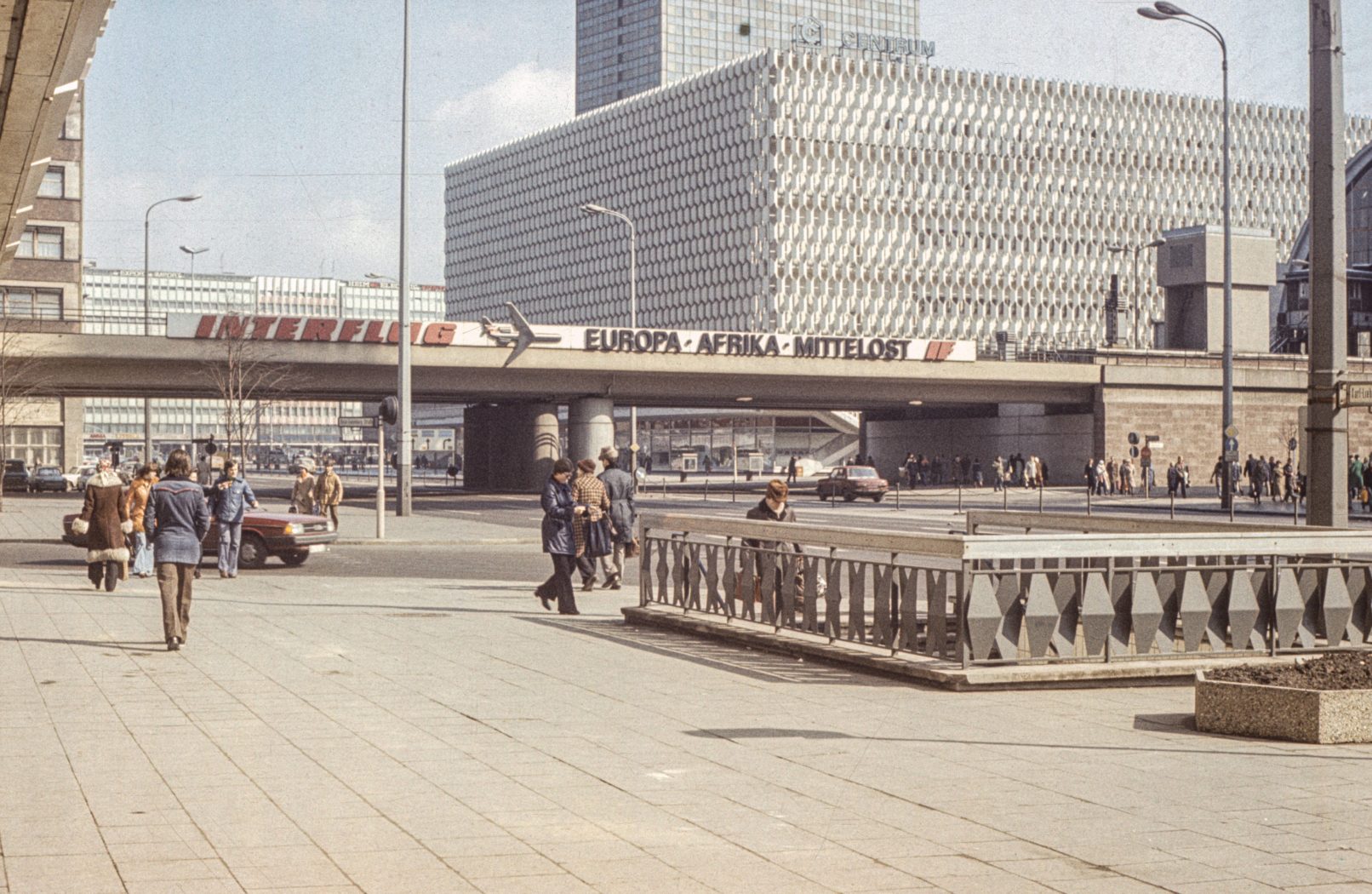 Centrum Warenhaus mit der Stadtbahnbrücke – ca. 1978
Europa, Afrika, Mittelost – so warb die staatliche Airline Interflug um potentiellen Reisende…nur die wenigstens konnten sich das tatsächlich leisten und westliche Ziele waren sowieso tabu für DDR Bürger.
_________
Europe, Africa, Middle East – that's how the state airline Interflug advertised for potential travelers…only the least could actually afford it and western destinations were taboo for GDR citizens anyway.